The Jackson Poll Dorset stud was founded in 2000 with the purchase of cast for age ewes from the Armdale and Allendale studs. Two stud sires were selected initially from the Armdale stud, and then Poll Dorset rams were purchased from Derrynock, Ulandi Park, Valma, and Gloroy and in 2017 the purchase of two very stylish young sires from Ulandi Park. We look forward to their progeny in 2018.
Approximately 100 quality ewes are maintained in the stud. The Poll Dorset stud is measured with Lambplan. Jackson Poll Dorsets are accredited free of ovine Brucellosis and part of the Ovine Johnes Market Assurance Program, with a status of MN-2 vaccinated since 2001, and are eligible for entry into South Australia.
We aim to produce robust, healthy rams, ready to work, that will perform under all commercial conditions.
The Poll Dorset rams are fast growing, heavy carcased sheep carrying quality downs type skins.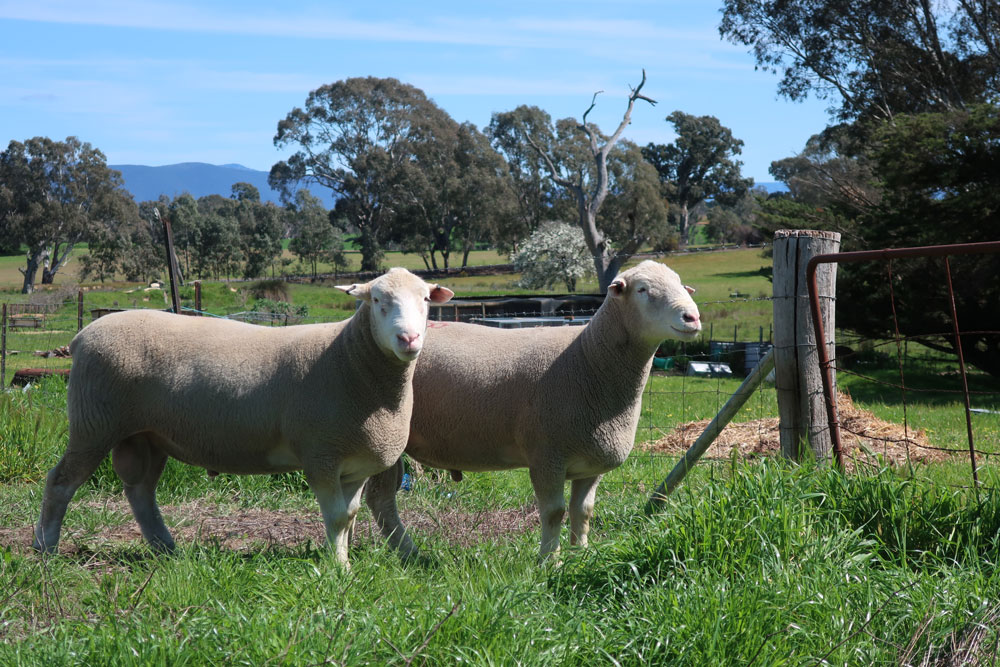 The Ulandi Park Boys.