Jackhammer
---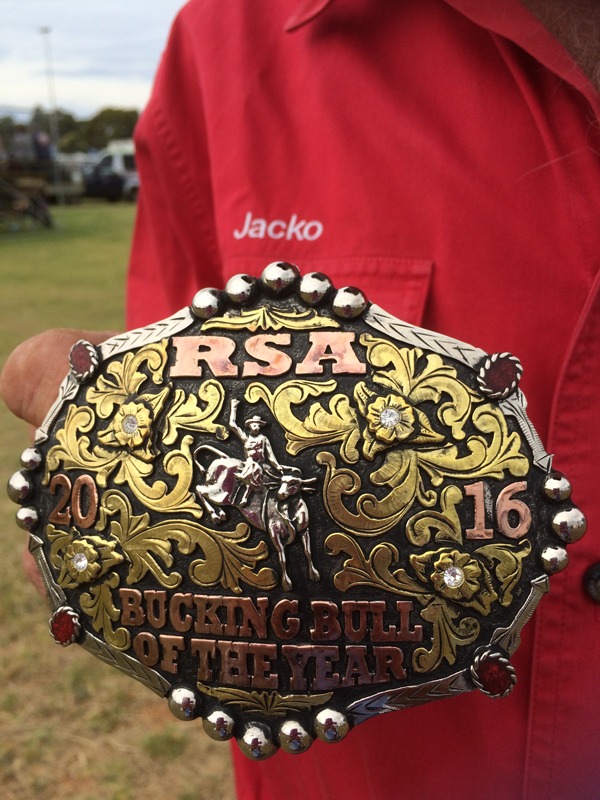 Jackhammer, a dynamic athlete, with a will to win and an attitude to match.
Jackhammer was awarded Bucking Bull of the Year for 2016. His daring exploits and athleticism demand respect.
His exploits in 2017 have excited his fan club.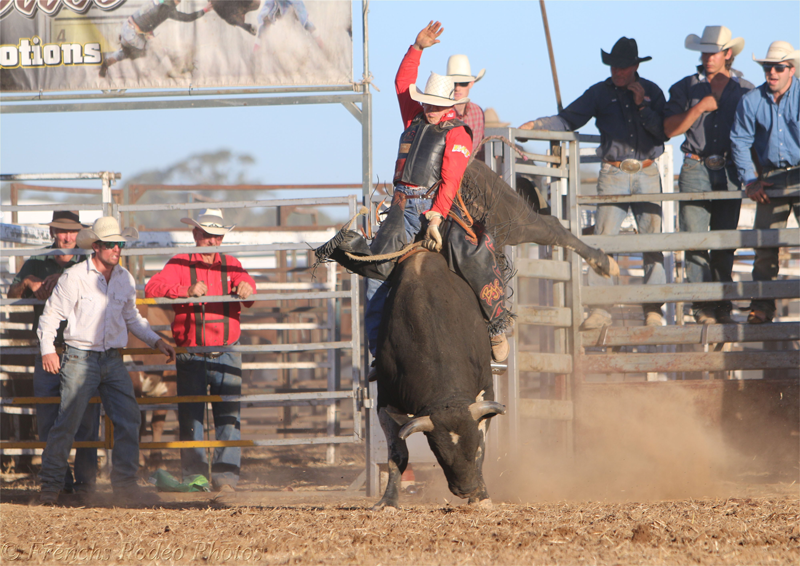 Dirteater
---
Dirteater is a volatile brindle bull, with loads of energy and grunt.
On debut he exploded out of the chute, trashing the gate as well as his rider. His athleticism and attitude to his work has impressed all onlookers, but he  demands a lot of respect.
We look forward to his career with interest as we follow his daredevil stunts and exploits.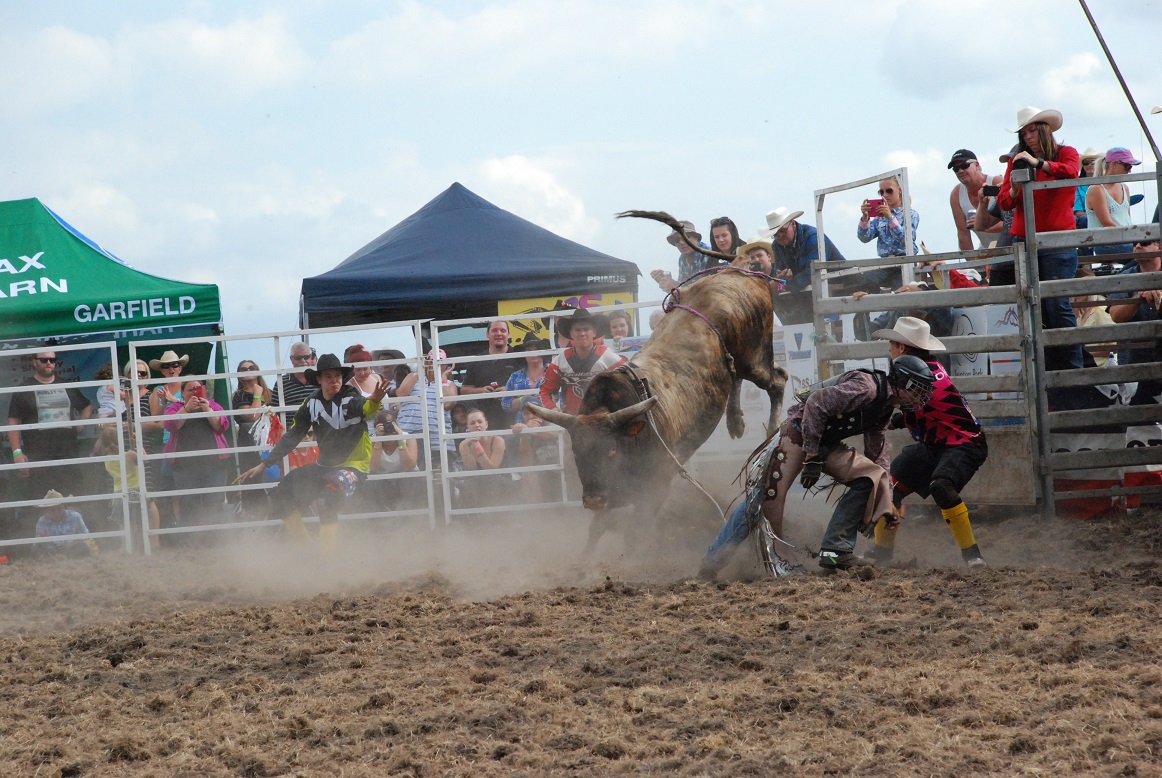 Carol's Pet
---
Carol's Pet has been Retired
For the last five years we have followed the athletic exploits of Carol's Pet on the rodeo circuit bursting out of the chutes and dumping many bull riders in the dust. Sometimes he would spin around and charge just to prove his point.
Jackson Farmings' renowned bucking bull Carol's Pet has a lifetime record of 116 buck outs with only 4 qualified rides, including Professional Bull Riding events(PBR).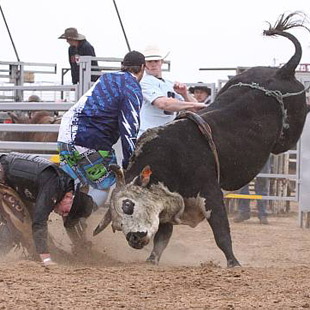 Time Bomb
---
Time Bomb us our new bull on the block. We are looking forward to his enthusiasm for his new challenge.