Supreme Champion Prime Lamb and Maternal Breeds ewe.
Royal Adelaide Show 2018
Ross Jackson holding 32/16 with her lambs, described by the New Zealand judge as a standout ewe.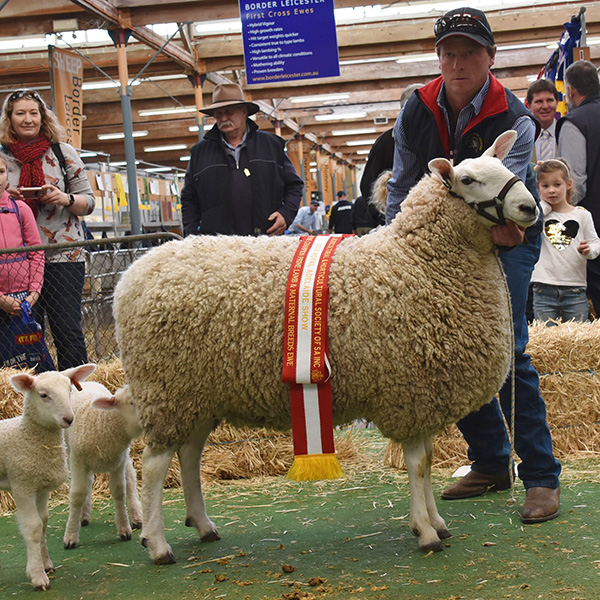 Jackson 32/16 wins Supreme Australian Longwool Exhibit at the Australian Sheep and Wool Show at Bendigo 2018.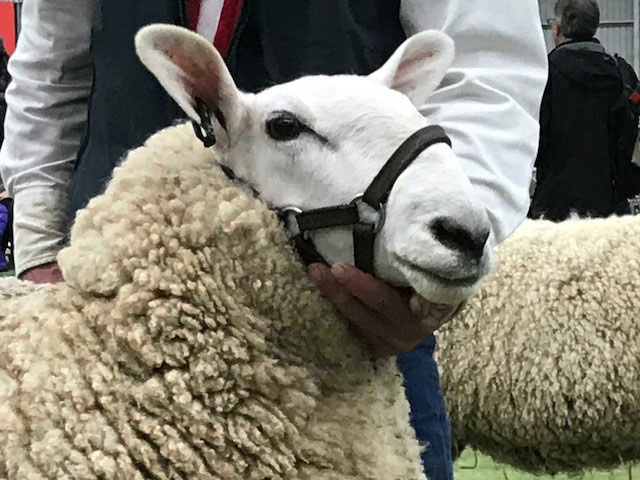 Ahead of the rest, Jackson 32/16 was Reserve Junior Champion Ewe at Bendigo in 2017 and also Reserve Champion Ewe at the Royal Adelaide Show in 2017.
Photo courtesy of Samantha Carr.