Lead Sire 2017: Jackson Geronimo
Introducing Jackson Geronimo 1616,
three generations in the making.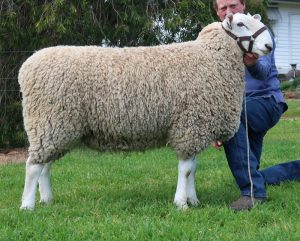 Sired by Johnos Aroura 210/2014. F8559.
The dam of Jackson Geronimo is Jackson 2/13, an impressive show ewe sired by Retallack Pure Steel 635/101, the Australian record priced Border Leicester ram in 2011. Jackson 2/13 was Champion Border Leicester Ewe at the 2014 Royal Adelaide Show, followed by Champion Border Leicester Ewe and Reserve Champion Longwool Ewe at the 2015 Royal Adelaide Show.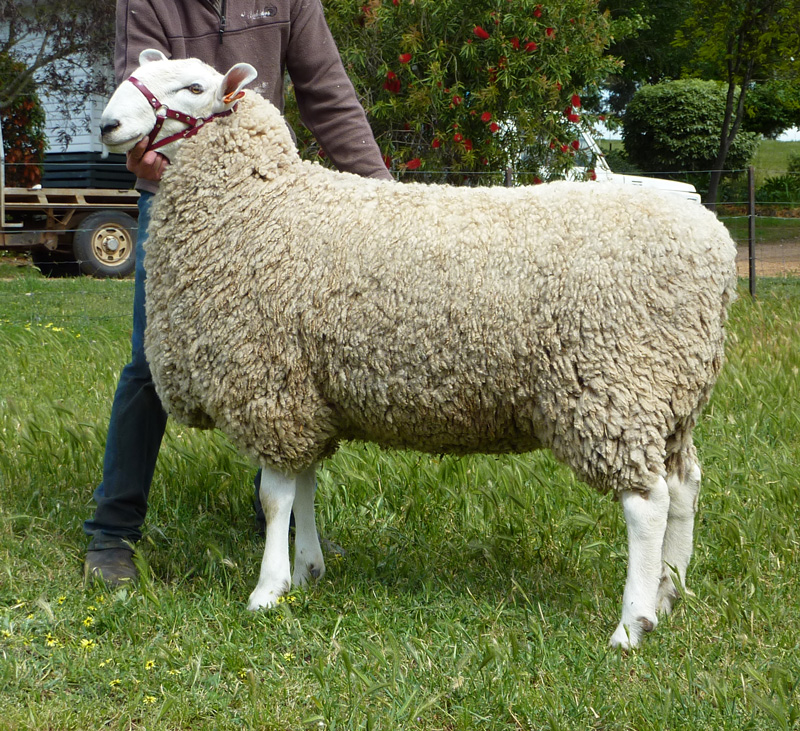 Retallack Pure Steel 635/10, sire of Geronimo 1616's dam, 2/13.
Purchased for $16,000.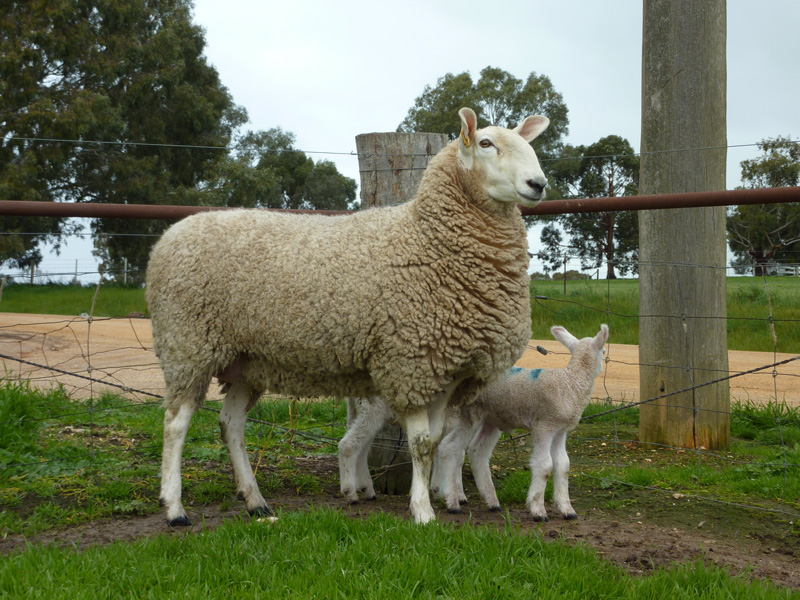 Dam of Geronimo, 2/13, shown with Jackson Geronimo and his twin in 2016
His phenotype is outstanding and he led our Under one and a half Group to Interbreed Longwool Group victory at Hamilton Sheepvention in 2017. Jackson Geronimo 1616 was also sashed Champion Border Leicester at the 2017 Ballarat Sheep Show and 2017 Hamilton Sheepvention. He was also recently sashed Reserve Champion Border Leicester Ram at the 2017 Royal Adelaide Show.
His figures are as well balanced as he is:
BWT
0.5
WWT
7.4
PFAT
-0.8
PEMD
-0.7
PWWT
10.3
YWT
13.1
NLW
8
PSC
3.2
BLX Index
116.1
Mat$ Index
124.5
Semen will be available for next year's joining.